Bagdad Centre Upcoming Events
The Bagdad Centre loves hosting events that not just entertain, but also help to build the community such as The Bagdad Market that is held periodically.
Events like these gives local entrepreneurs the opportunity to showcase their products. So keep an eye on this page for all the future events that we are planning.
Bagdad also hosts various cooking lessons and cook-offs together with Local chefs for both children and companies.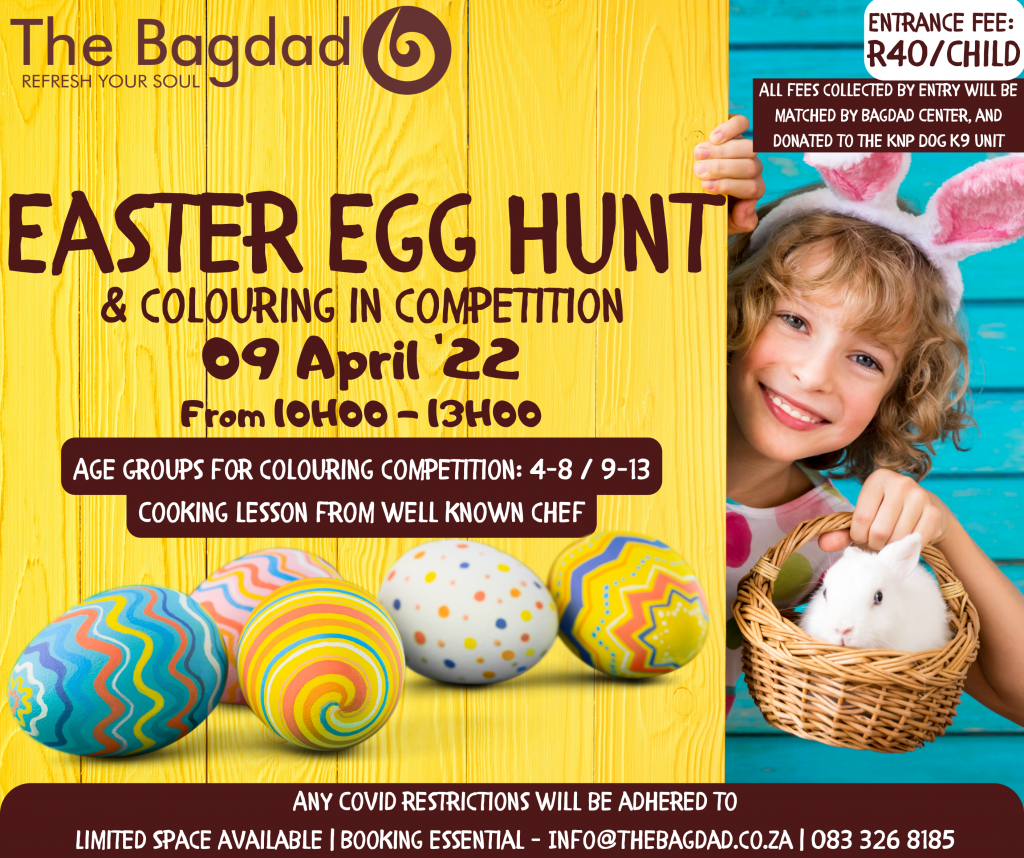 We have the perfect Easter family friendly event coming up!
Entrance Fee is only R40 per child.
The activities available for the day are the Easter Egg Hunt, Colouring-in Competition and a visit from the KNP K9 Dog Unit!
All fees collected by the entry will be matched by The Bagdad Centre and donated to the KNP dog K9 unit.
There is limited space available – Booking is essential:
– Info@TheBagdad.co.za
– 083 326 8185
Bagdad Centre supports our local community with their participation in:


Bagdad Centre also supports various Non-Profit Organizations: