Bagdad Shopping Centre from Humble Beginnings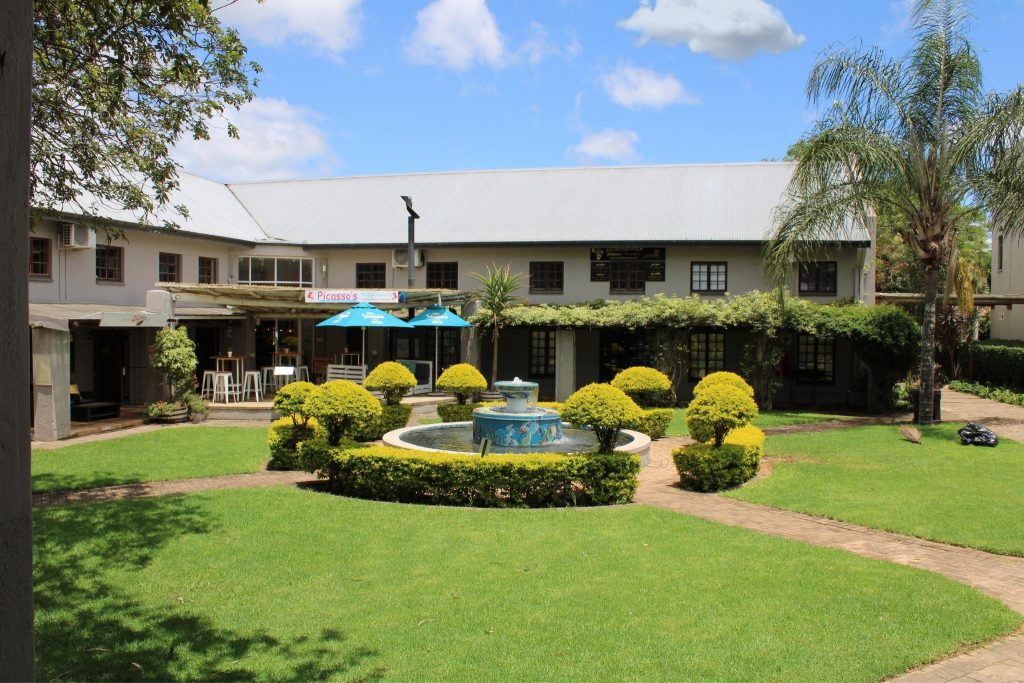 To some, the small, homey farm stall named Pampoen Paleis seemed unspectacular, but since its inception in the early 1960's it was a permanent feature and stop over for every holiday maker travelling through White River to the famous Numbi Gate. To subsequent developers it represented a goal – a location where they could build The Kingdoms of Africa. In their vision the buildings would each personify a different part of Africa – East, West, North & South – allowing the visitor a taste of every uniqueness that is Africa.
The property was bought and planning rapidly began – starting off with a great victory using an ancient African method – finding water with a guava stick. Once the borehole had been sunk and pipelines laid, building contractors were set to work. Each building was designated a specific building style native to its chosen part of Africa from the jagged edged style of the Moroccans to the smooth lined perfection of the Cape-Dutch.
But not all was smooth sailing and the ambitious project presented its own queue of setbacks. Once built however, the shopping centre quickly established itself, becoming a recognised landmark for many a resident and tourist. A butterfly farm soon became one of the main attractions, boasting a vast variety of colourful species from across Africa.
The shopping centre changed owners three times during its many years of existence and has now found a steady course with current owner, Keith and Wendy Knott. The Bagdad Shopping Centre as it is today, still honours the original idea of the Kingdoms of Africa but now includes also the passion of Mexico, the tradition of the Lowveld and the individual flair of its proud and 'world travelled' chefs. The shopping centre has a warm, welcoming vibe to it and appeals to locals as well as tourists.
Exclusive shop, retail and commercial office spaces available at Bagdad Shopping Centre on the R40 in White River supported by a robust events, marketing and communication infrastructure.