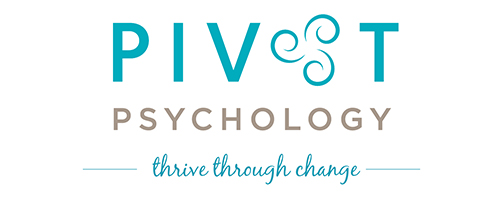 PIVOT Psychology
Shop M5
First Floor
Moroccan Building
Bagdad Centre
White River
1240
Description
PIVOT Psychology is a private practice that helps people thrive through change.

My name is Kathy Knott and I'm a Counselling Psychologist, registered with the HPCSA since 1999. I am keenly interested in people development and believe in joining your unique journey and helping you explore your options and purpose to gain clarity.

My clients are adolescents, individuals, couples, teams and groups. I love partnering with individuals or groups in person-centered empowering processes which drive learning and initiative, leading to improved relationships and a life filled with meaning.

I love my cosy office and find it a sanctuary for thoughtful discussion and connection. I look forward to meeting you.